Absolutely love my new silk bed sheet. It feels so nice to my face skin and my hair. I even sleep better. Highly recommend to spoil yourself and invest into your sleep and skin. I'll buy more as a gift for my girl friends.
This 100% pure silk sheet will not only let you drift off into a dreamy deep sleep, but will enhance the vitality & metabolism of your skin cells whilst you are sleeping
100% Mulbery Silk Sheet – 22 Momme
Long Strand Mulberry Silk | Charmeuse Weave
Queen White Sheet only $269
King White Sheet only $299
INCLUDES FREE FAST DELIVERY ACROSS SINGAPORE ON ALL SILK SHEET ORDERS
END OF JULY SUPER SALE … Don't Miss Out
Enjoy a luxuriously smooth single white flat silk sheet for Queen or King beds in a divine elegant white colour.
Using a silk sheet is an affordable luxury that should be part of every person's beauty mainstay.
Includes x1 super soft 100% mulberry 22 momme flat sheet.

DUE TO CURRENT DEMAND
PLEASE ALLOW 5-7 DAYS DELIVERY

Queen White Sheet only $269
King White Sheet only $299
Why Use A Mulberry Silk Bed Sheet ?
A pure silk bed sheet can protect your skin, appearance, and overall health, thus it is important to make this affordable luxury white bed sheet a beauty mainstay.
The white mulberry silk sheet prevents your hair from becoming knotted and matted, provides high quality sleeping and reduces facial wrinkles.
Using a 100% pure silk sheet will enable you to have the most dreamlike sleep.
Sleeping on silk sheets will enhance the vitality of your skin cells and promote the metabolism of those same skin cells.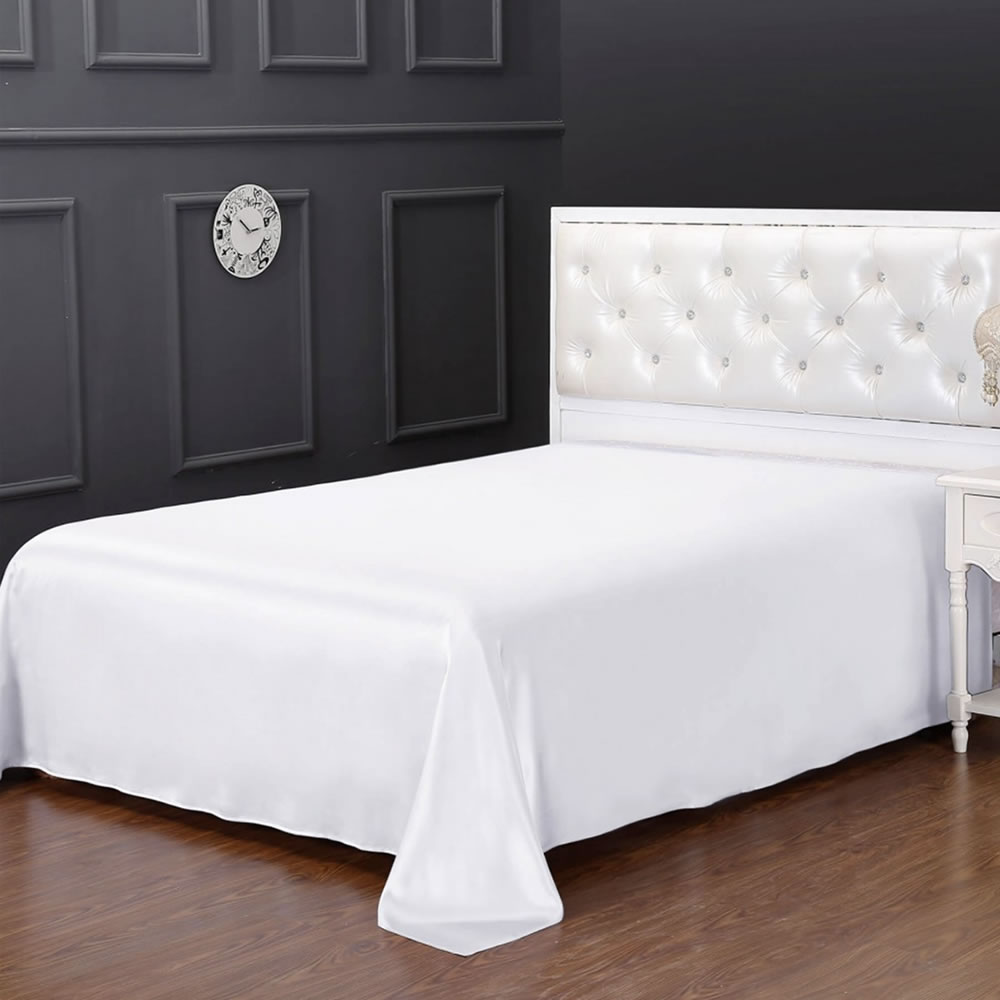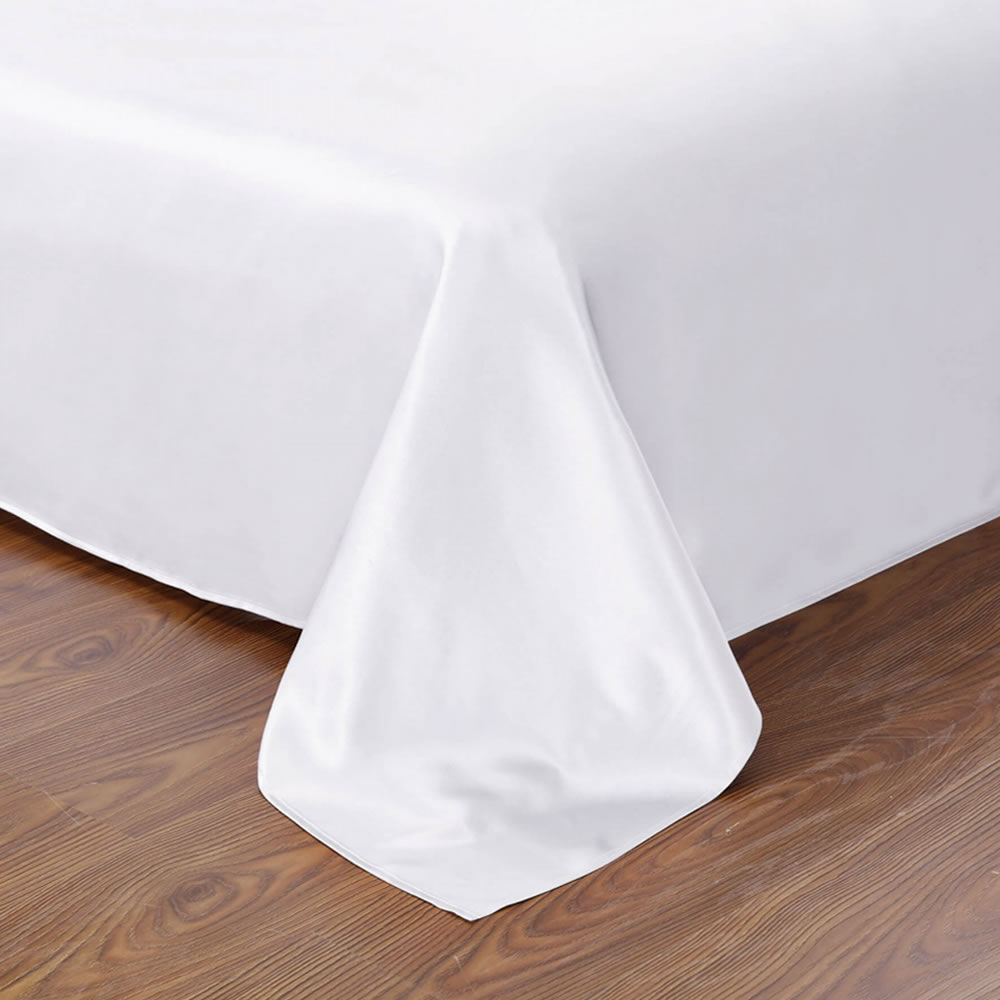 Cotton absorbs moisture and can dry out skin. Silk sleep masks absorb less and are designed to be gentle on delicate facial skin.
Made to our exacting standards to provide the ultimate combination of shine, thickness, softness, and durability
ALL-NATURAL INGREDIENTS: This Silk Eye Pillow is made of 100% silk and can be used as a sleep mask and for meditation.
100% SILK EYE PILLOW: We use 100% silk that is free of toxic materials to produce a luxurious yet affordable eye pillow that can help you float away on a cloud of relaxation. It comfortably fits around the nose and helps to block out light.
NOT TESTED ON ANIMALS: This pillow includes ingredients that haven't been tested on animals. We take pride in making products with high-quality ingredients that do not endanger our furry friends.